Jeff England is a FileMaker developer and owner of Neb's Fun World, an indoor amusement park located in Oshawa, Ontario, Canada. Using the FileMaker httpspost function, combined with Twilio, he sends information-rich text messages directly from FileMaker, and will show you how, too.

The Waiting List Conundrum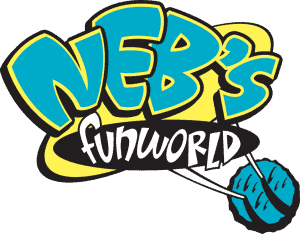 We own a 2.5 acre indoor amusement park called Neb's Fun World, which includes 52 lanes of bowling. On busy days, when we had a waiting list for bowling, the customers would receive a pager that would blink and vibrate to notify them that their lane was ready. This is your typical customer experience when dealing with larger-than-usual crowds, especially in the restaurant business.
Although the pager system has been an industry standard for years, there are some severe shortcomings.
Due to the large size of the facility, customers in the far corners of the building would not receive any notification on their pager.
The device can only light up and vibrate, leaving no opportunity to expand the user's experience.
Purchasing and maintenance of each pager is very expensive.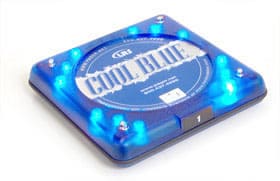 The solution? FileMaker and SMS. Switching to an SMS-based system solved all of our issues. Coverage was no longer a problem as we have very good cellular reception at our location.
SMS also dramatically improved the user experience. Instead of relying on a pager lighting up and vibrating, I was able to compose a customized message for each customer. This message tells the customer that their lane is now ready and what lane they will be bowling on, eliminating another visit to the front counter.
Finally, because we have already invested in FileMaker, the cost was very minimal—just $1 a month for the phone number and $0.0075 per SMS.
At first we were worried that our customers would be apprehensive to give us their phone numbers. It turns out that very few people had issues with giving out their cell number because the value of doing so outweighs the negatives. We also delete the phone numbers at the end of the night and tell our customers that we do so.
Adding value to a solution by increasing the user's experience is not something that should be ignored, but embraced. Users will build a relationship with the software you provide and your solution will become associated with their customer experience. This will hopefully lead to repeat business opportunities down the road.
Under The Hood
Luckily, FileMaker is a great development environment and FileMaker 13 has made sending SMS pretty simple and can be done in two steps.
Step 1
Create an account on Twilio (or any other SMS gateway that supports sending a text through a URL). The Twilio service allows software developers to programmatically make and receive phone calls and send and receive text messages using its web service APIs.
You'll need your "Account SID" and "Auth Token," both available on the Twilio Dashboard.
Step 2
In a FileMaker script, set the following local variables:
$sms_accountID = Twilio AccountSID
$sms_token = Twilio Auth Token
$from = Your Twilio phone number
$phone_number = The destination phone number
$message = Whatever you want the message to say
Next, add a FileMaker Insert From URL script step. Specify the following URL:
"httpspost://" & $sms_accountID & ":" & $sms_token & "@api.twilio.com/2010-04-01/Accounts/" & $sms_accountID & "/Messages.json?To=+1" & $phone_number & "&From=+1" & $from & "&Body=" & $message
Now execute the script. Congratulations! You have just sent your first SMS from FileMaker. If you take a closer look at the URL it uses an httpspost which is a FileMaker feature, starting with version 13. The POST request communicates with Twilio's API to send the message to the supplied phone number using the account information you defined in the URL.
Download the example file to try it yourself.
Conclusion
After using this system for three months, we couldn't imagine going back to our old system. If you have any cool ideas about helping your users by implementing SMS please comment below. I'd be interested in seeing what uses the FileMaker community comes up with!
Thanks for reading!

Jeff England is a Toronto-area FileMaker developer and owner of Neb's Fun World. You can find Jeff on Twitter here.
---